When you are out at the supermarkets, do you just tick off items from your grocery list or do you look for the organic label?
For many Canadians, the need for going natural is because of the fact that organic products don't contain most of the pesticides that you would see otherwise.
The rising popularity of organic farming
Organic farming in Canada was earlier limited only to small-scale producers and consumers. However, today, we are experiencing a massive growth in this arena. Organic products have created a lot of hype in the recent years, and it is precisely this interest that has provoked farms in Canada to go organic.
According to the 1998 data from the Canadian Organic Advisory Board (COAB), the annual Canadian production was almost worth a whopping $1 billion on an average per year. This was the time when the Canadian government in tandem with the COAB considered organic farming as a sustainable model for agriculture.
How can organic farms in Canada be certified?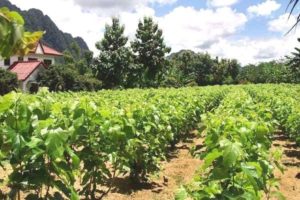 Organic Farms in Canada can get the certification through third-party certification bodies. These certification bodies, however, must be first pre-approved by the CFIA, which is the Canadian Food Inspection Agency.
A certification of these organic farms is vital because it is a testimony to of the fact that they meet all necessary requirements and benchmarks set by the Canadian Organic Standards to be treated as organic products. The transition process to become a certified organic farm takes up to 3 years, but it can take about 15 months if it's proved that no prohibited substances have been used in the farm in the last 3 years.
What is CSA community supported agriculture?
CSA community supported agriculture is essentially a partnership or a pact between the farmers and consumers.
Owing to this partnership, the farmers and the consumers share the responsibilities, rewards. and risks of farming equally.
The benefits
So, how does the CSA community supported agriculture help farmers? Here are a few ways how.
Enables the community of residents to enjoy direct access to local, farm-fresh and high-quality produce.
The partnership aims to connect the farmers and consumers directly leaving out the scope of intermediaries
Consumers buy shares or a portion of a farm pre-harvest and then receive their share of the harvested crops directly from the farmers.
This kind of farming is ingenious because it lets the consumers know exactly where the produce is coming from and how it is produced in the first place.
This, in turn, increases the quality of products and enhances the community spirit among the residents of a city.
The future of organic farming in Canada
The Canadian government has started several initiatives like "Think Canada Organic" that is a step in the right direction towards aiming for a more sustainable farming approach. In addition to that, with the advent of community supported agriculture, the future of organic farming in Canada is, indeed, sparkling!